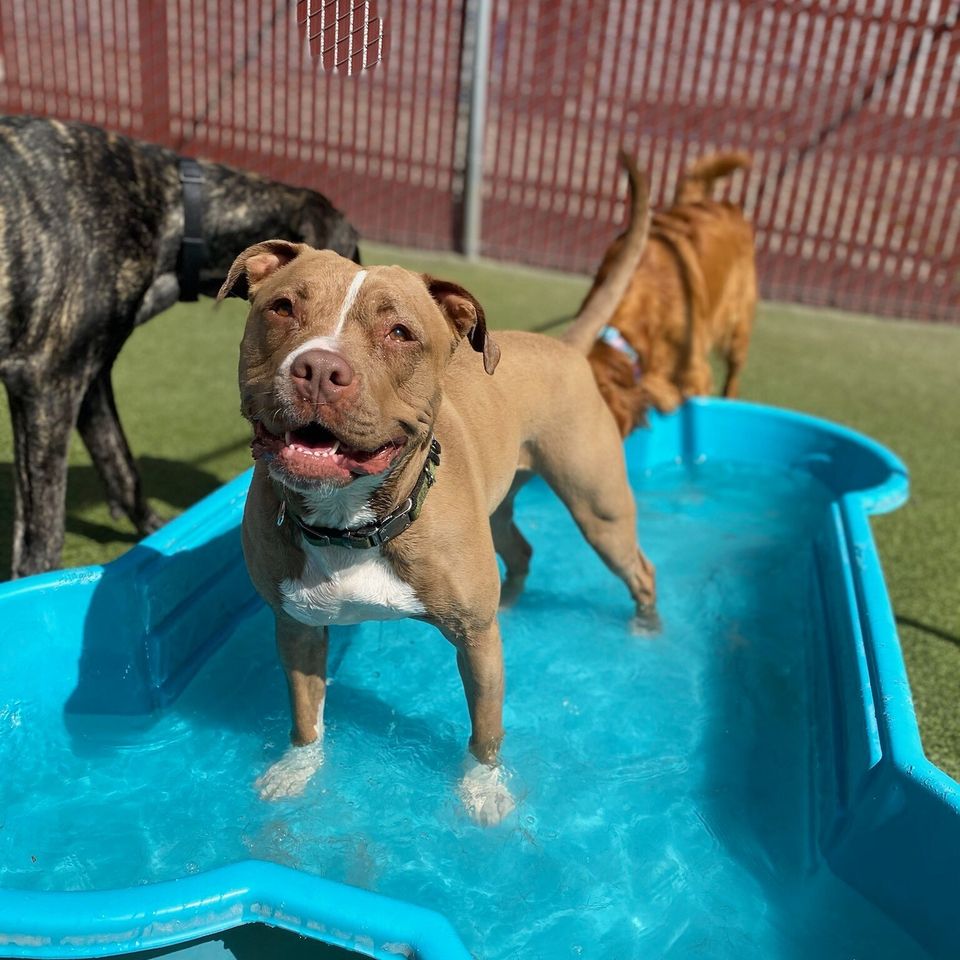 ACTIVITIES & FUN
Who wants to play?
During your dog's stay with us he or she will be involved in our Daycare's supervised playgroups with dogs similar in size and personality.  During this time, our staff interacts with your dog, giving him or her individualized attention and monitoring for any signs of illness.
Our Nampa dog boarding, indoor and outdoor yards include 5,000 sf of designated play area.
Whether you're new to doggie daycare, or a seasoned veteran of pet care, you'll love our attention to detail and consistently excellent care. Check out Ginger and Sharon's story…it has a happy ending!